We had a pleasure to cooperate with restaurant from Poland / Łódź which calls Shamo. Covid-19 thwarted a lot of ambitions plans in gastronomy sector. Simillar situation was with Shamo. 
To appreciate solid partners, suppliers and customers we proposed to create 50 bottles limited edition of alcohol GIN under Shamo restaurant brand. To make circle around company little bit stronger in those strange times.

Visual Identity
Packaging
Art Direction
Photography
Name of the restaurant - Shamo in japan language means combat hen. That was our main elements with the label which we came up with. Illustration was made by Maciek Polak - tallented person with skills in drawing. A lot of nice realizations in the past with effects in small size and big scale like murals. His lines work closely with Shamo brand identity. Maciek was right person on the right place.


We propose simple and short name of the GIN. It will be of course FIRE. Nice word describe bad situation in restaurant sector. We moved forward with the logotype of the word "FIRE". From first line to the last We created a custom font to reflect the brand's personality. Maintaining harmony in the typography with modern and simple look. We took a lot of inspiration from japan language and letters to create our own style but in the same time communicate own unique character. That was our mission. 

.
To better show actual situation we add two sides of the label. Inside bottle we have hen on fire which symbolize bad times. But on the front hen is running out safely this symbol should people give power and hope for a better times.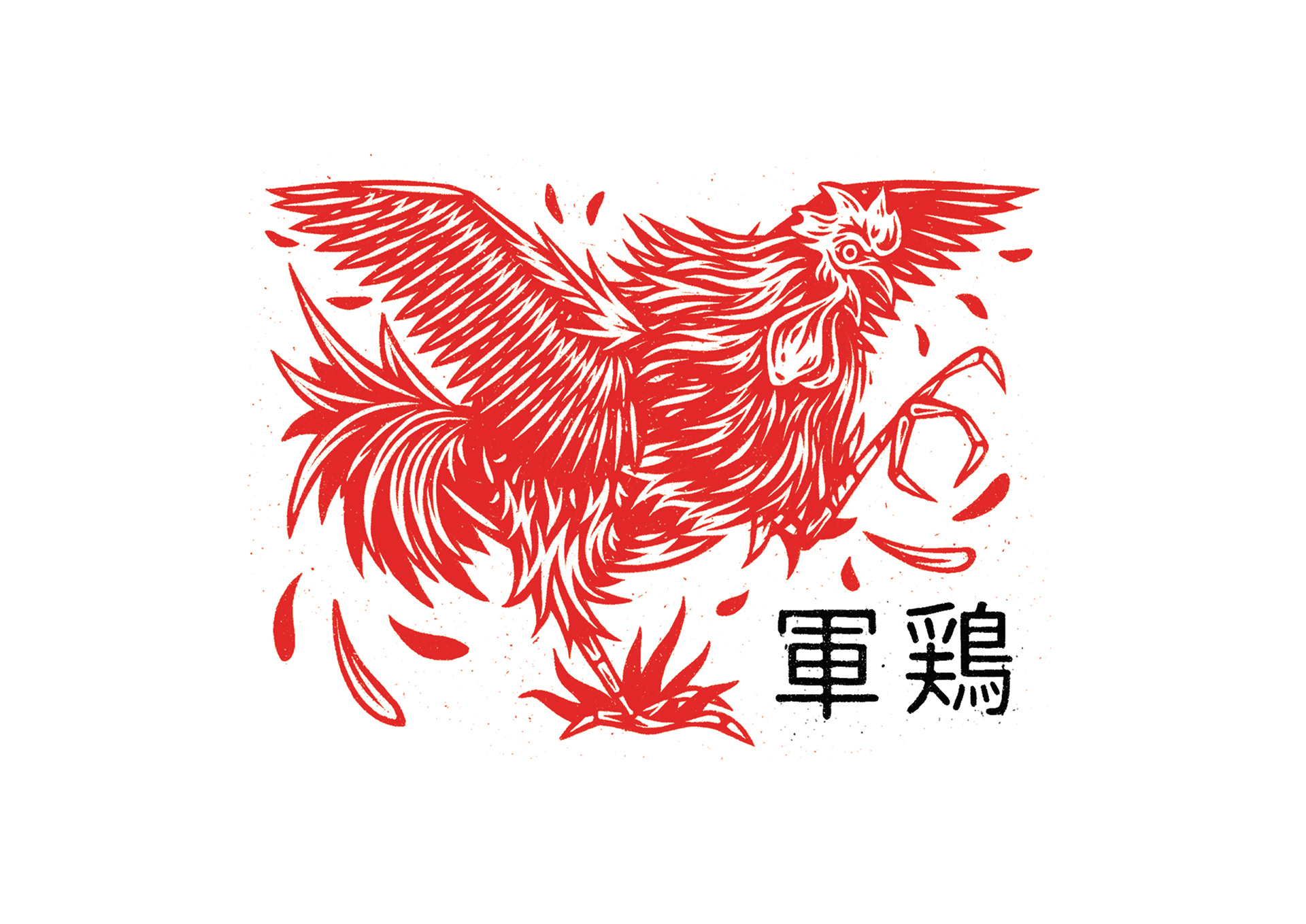 Last thing Was to create nice looking photoshoot of the whole brand. We decide to create unique world on pictures with lovely scenography which can take us to journey in to the Shamo world. Photos should take us to the lovely times when everyone can sit, drink and eat in the restaurant. Warm colors wish us fast come back to normal situations which we deserved. That is why photos have a little bit magic.